---
PostED ON 07.07.2015 AT 5:56PM

---
After Ingmar Bergman and Frank Capra, the Lumière festival continues its journey through the work of a master of film history with a retrospective dedicated to another great humanist filmmaker, Akira Kurosawa.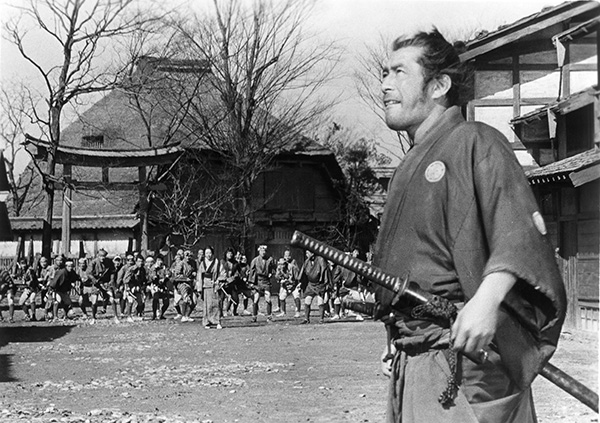 Akira Kurosawa skillfully questioned the roots of classical Japanese culture and the social and political contradictions of modern Japan. His filmography, as abundant as it is diverse, alternates epic frescoes, thrillers, introspective dramas or adaptations of the great Western authors (Shakespeare, Gorky, Dostoyevsky). In the image of a filmmaker whose education brings cultures together, Kurosawa learned kendo and calligraphy in his youth while diligently attending movie theaters, on the advice of his father.

In spite of being deeply ingrained in the culture of his country, Akira Kurosawa's cinema remains the most universal. He impressed audiences around the world and influenced the greatest American filmmakers from Clint Eastwood to the young wolves of New Hollywood.

Kurosawa has spent most of his career in major Japanese studios. This retrospective will focus on his Toho work, from his first steps as a filmmaker during WWII until the 1960s. Rediscover his great, celebrated masterpieces, as well four first releases in France.
> Retrospective Akira Kurosawa: the Toho years
> All the films and all the screenings
Qui marche sur la queue du tigre... (1945)

Je ne regrette rien de ma jeunesse (1946)

Un merveilleux dimanche (1947)

Vivre dans la peur (1955)

La Forteresse cachée (1958)

Les Salauds dorment en paix (1960)

Yojimbo - Le Garde du corps (1961)

Entre le ciel et l'enfer (1963)