---
PostED ON 16.10.2015 AT 9:58AM

---
FACE TO FACE - They are a year apart and have known each other since the 1970s, when Bertrand Tavernier defended Mean Streets and brought Scorsese to the Directors' Fortnight in Cannes. They meet regularly, exchange DVDs and have even filmed together, one directing the other in Round Midnight (1986).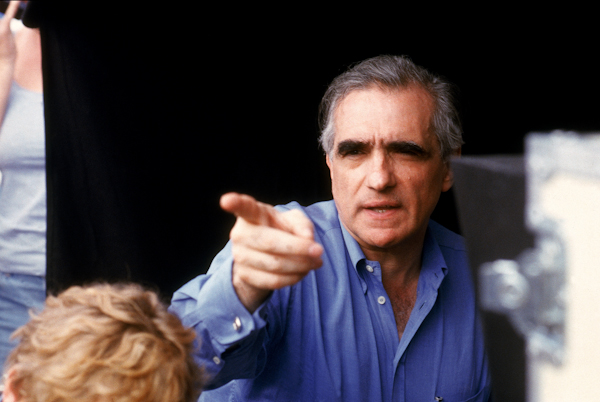 Martin Scorsese and Bertrand Tavernier share the same boundless passion for cinema, the same sense of modest and generous heritage transmission, through the World Film Foundation for the latter, the Institute and the Lumière festival for the latter. They have the same admiration for John Ford, William Wellman and Michael Powell. But beyond their legendary love of film, other commonalities explain this chemistry of "elective affinities." First: eclecticism. Dramas, epics period films, comedies, films noir, fiction films and documentaries; they both will try their hand at all genres with the same voracity. We might think Martin Scorsese has never shot a war film, contrary to Bertrand Tavernier who made Captain Conan… Yet "Marty" views The Big Shave (his short in which a man shaves himself to the extent of self-mutilation) as "a film against the Vietnam War."
Both are gifted with eloquence: one with a sense of theater, a stentorian voice making decisive declarations ("Wonderful!" "Marvelous!"), the other speaking with a machine gun rapidity that contradicts a reserved appearance. They can talk for hours with passion, humor and great laughter of films that have impacted them, lining up their own esoteric references, unintelligible to the layman. Scorsese and Tavernier have demonstrated the same loyalty to their Actors - De Niro, DiCaprio for the former, Noiret, Torreton for the latter; their Writers - Paul Schrader /Jean Aurenche; Production designers- Dante Ferretti /Guy-Claude François; Cinematographers - Michael Balhaus /Pierre William Glenn; Editors -Thelma Schoonmaker /Armand Psenny. They also remember, another form of gratitude… In his documentary Italian American, Martin Scorsese spends a weekend with his parents, returning to his roots and to Little Italy.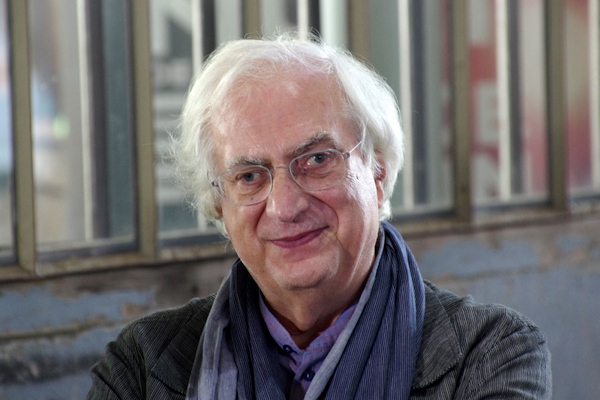 In Lyon, inside out (Lyon, le regard intérieur), a 1988 documentary, Bertrand Tavernier returns to his city of origin and to his father, a poet, philosopher, resistance member, whose legacy he has always honored. He pays tribute to his mother in the book of interviews with Noël Simsolo, Le cinéma dans le sang. The two filmmakers have also both placed their trust in young actors: De Niro, Harvey Keitel, Jodie Foster then DiCaprio, Matt Damon and later Andrew Garfield and Adam Driver on Martin Scorsese's side; Julie Delpy, Marie Gillain, Philippe Torreton, Mélanie Thierry, Raphaël Personnaz for Tavernier.
The two directors have each taken a hard-hitting look at the history, myths and carnage of their respective countries with Gangs of New York /Life and Nothing Else, while Boxcar Bertha/The Judge and the Assassin dealt with racism, capitalism and class struggle; The King of Comedy/Death Watch turned a critical eye to the entertainment industry.
Finally, they are both insatiable music lovers. If one leans more toward jazz (Round Midnight) and the other is resolutely rock (No executive home: Bob Dylan, Shine a light), they find common ground around the blues (Mississippi Blues, Feel like going home). In 1976, when Scorsese films one of the most beautiful works ever made on a rock concert (The Last Waltz), a stage farewell to The Band, the group's drummer, Levon Helm, plays his snare drum singing his southerner ballads with his hoarse voice. Thirty-one years later, suffering from throat cancer, Helm haunts Tavernier's film In the Electric Mist, as a Confederate General who comforts Dave Robicheaux played by Tommy Lee Jones. Rock'n'roll will never die.
Pierre Sorgue