---
PostED ON 17.09.2015 AT 4:01PM

---
VERBATIM - Nicolas Winding Refn was a guest of honor at the Lumière festival 2015. The Danish filmmaker, currently working on his next film (The Neon Demon), issued the French version of his book The Act of Seeing on October 14, featuring forgotten film posters from his collection. A selection of the posters will remain on exhibit at the Hangar du Premier-Film until November.

Below, he outlines the inspiration for his book, The Act of Seeing.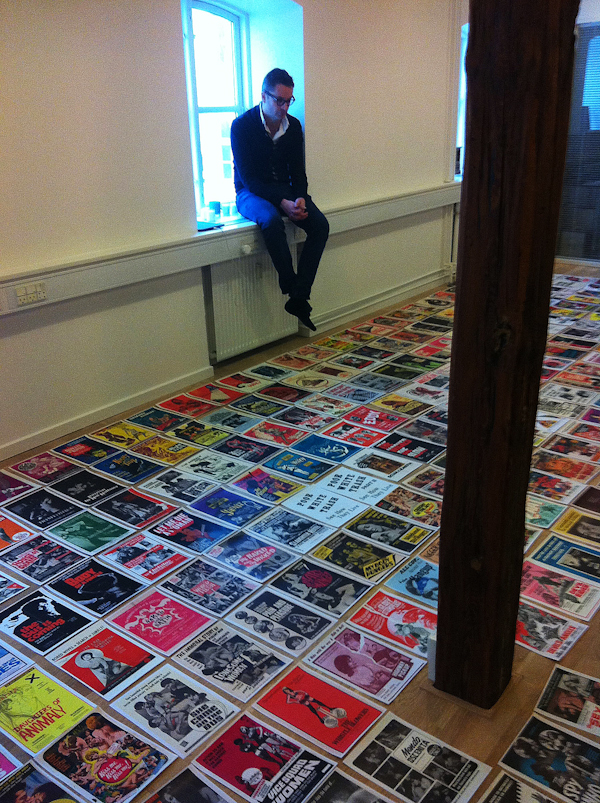 "Several years ago, I bought a collection of American posters from journalist and biographer Jimmy McDonough, who had hung out at all the seedy corners of Times Square in the days when most people would not have set foot there. He had literally obtained the one-sheets (as these small formats are commonly known) by taking them down on the sly from the walls or glass display cases of movie theater lobbies, or finding them in crappy basements.
When I began going through the heap, my first reaction was to ask why I had dropped a non-negligible sum on so much wasted paper! Since I'm not a walking cinema encyclopedia, only a handful of these titles sounded familiar to me. And then one day I had dinner with my film journalist friend, Alan Jones, who suggested making them into a book, since most of these films had been totally forgotten, even by those who vaguely knew of their existence, and others were completely obscure. So we spoke of them with reverence, precisely because the movies had not been seen by anyone, and we would have given anything to see them.
Then, the more I looked through the collection, the more it made sense, and I started to see these putrid artifacts from an entirely different perspective. Instead of piles of paper and cardboard with artwork unlike the others, with their dubious claims and outrageous promises, I had actually acquired a machine to go back in cinema time, which had only been documented until then from a romanticized angle, through rose-colored glasses.
During the time that these films were produced and directed, the general public considered them as exploitation movies, pure and simple. What interests me enormously today is to see how the perception of these films has changed - the fact that, what was once considered worthless and good for the garbage has become historical, and cherished as such.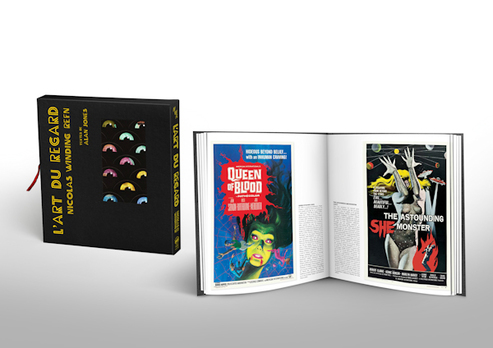 But which posters would end up in the final selection? By switching around the possible themes and connections, it seemed clear that many of these chosen films had all been made with a distinct aesthetic approach, however clumsy the execution, and they had a base anchored in fetishism, which was reflected in advertising campaigns. The ones I found most interesting in my collection were the films that dealt with a singular immature frustration, primal images of sex and violence that addressed a specific urge.
To select the posters and decide the order in which they would appear, I opted for a similar editorial approach I use for my films. I chose the posters from the illustrations and titles that excited me, shocked me or scared me the most. Then I arranged the book as if it were a film. So we can say that each image represents a scene from a film, and that going through the book until the end equates to watching its own interior film.
The Act of Seeing is a personal aesthetic expression, a photo album of collected posters to represent a forgotten world. The cultural environment in which these films were produced was long gone when my family brought me to New York in 1978 at the age of eight. I was not allowed to go near 42nd Street because my mother had warned me that it was a dangerous and scary place. Of course this just fascinated me even more, making the place mythical, making it even more tempting.
Now that I'm older, with these posters at my disposal, which I didn't count on, I feel able to guess what it must have been like for a fervent film buff during that exciting period, and I can travel through this world thanks to my exuberant imagination, through my beloved posters. This is why I am presenting these posters to you now, so that you can do the same."


Nicolas Winding Refn
---
>Invitation to Nicolas Winding Refn

Farewell Uncle Tom by Gualtiero Jacopetti and Franco Prosperi (2h04, 1971) - Wed. 14 Oct. at 10pm (Institut Lumière) - Personal pick of Nicolas Winding Refn

Valhalla Rising by Nicolas Winding Refn (1h30, 2009) - Wed. 14 Oct. at 5:15pm (Institut Lumière), Thu. Oct. at 10pm (Comoedia)

Drive by Nicolas Winding Refn (1h40, 2011) - Tue. 13 Oct. at 8pm (UGC Confluence), Fri. 16 Oct. at 8pm (CNP Bellecour)

> Master class - Wed. 14 Oct. at 3pm (Comédie Odéon)
---
> L'Art du regard (French version of The Act of Seeing): A little history of exploitation cinema of the 60s and 70s in 316 posters (Institut Lumière / Actes Sud) - Text by Alan Jones, French translation by Philippe Garnier - Limited edition (1500) copies - 80 € - Publication date October 14, 2015.

L'Art du regard will premiere at the Lumière festival in the presence of Nicolas Winding Refn. The filmmaker will then travel to other cities in France to hold book signings.

> An exhibition of selected posters from the book will be held in the Hangar du Premier Film of the Institut Lumière during the festival.