---
Posté le 15.10.2015 à 19h20

---
"When you move right, it's very, very difficult to get the speaking wrong!" -Vincent Lindon

The actor, crowned with the Best Actor Award at the last Cannes Film Festival for his role in The Measure of a Man by Stéphane Brizé, came to present Deadlier Than the Male (Voici le temps des assassins, Litt. The Hour of Assassins) by Julien Duvivier.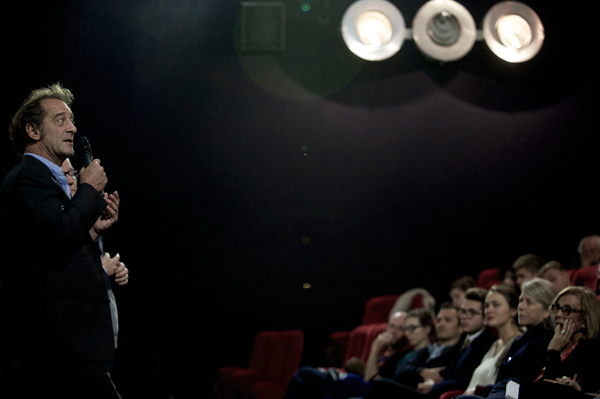 © Institut Lumière / Photo Loïc Benoit
The time has come to introduce a film, the very first of Lumière 2015. A warm voice rumbles with passion up to the very top row of the perfectly attuned crowd in the huge sold-out venue. "Two minutes, no more," he promises. It'll end up being 25, counting the applause! It is the time of Vincent Lindon, the admirable actor who has come to express his admiration… to the die-hard film buffs of Lyon: "Thank you for coming without your iPhones!" and for his craft: "I love seeing the work of others (...) We shouldn't be afraid to see amazing films. It's not because I'll see twelve movies with Jean Gabin that immediately the next day, arriving on set, I'll gripe, 'Let me tell you something!' But I'll observe how an actor moves, the way he takes his time, how he handles silences, and a lasting impression will be made, or not, two years later, ten years later."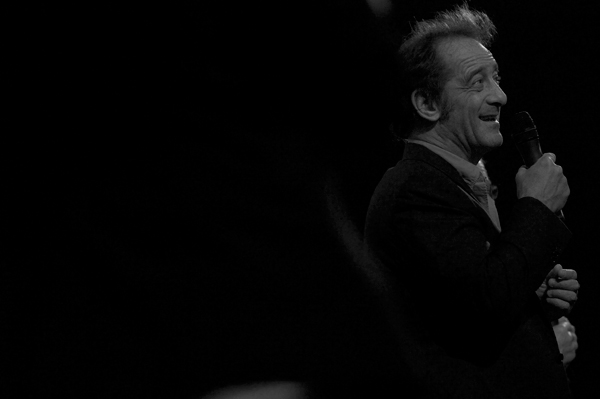 © Institut Lumière / Photo Loïc Benoit

He also expresses his admiration for the cinema of Duvivier. "One thing that's always driven me mad in this business: those who are abnormally well-considered and those who are abnormally NOT well-considered. One of the tragedies for an artist is not to be held in high regard at the right time, when he needs it!" Vincent Lindon thus derides the New Wave that incessantly apologized for its parricide attempts (of other filmmakers) with consistent insincerity. "At the time, only Renoir acknowledged Duvivier's talent. Renoir, and Gabin, since the latter shot films with him!" Vincent Lindon compares what he considers the daring modernity of Deadlier Than the Male to George Stevens' A Place in the Sun (1951), whose similar cruelty would no longer find its place in today's studio system. Finally, he lets us in on a trade secret in the form of a definitive aphorism: Describing the way Gabin moves in the film, how he handles the pots and pans, takes out a chicken from cold storage, Lindon explains that the actor is always right on key because "when you move well and the gestures are spot on, it's very, very difficult to get the speaking wrong!" And the lights go down in the theater. It is the hour of Voici le temps des Assassins.
Pierre Collier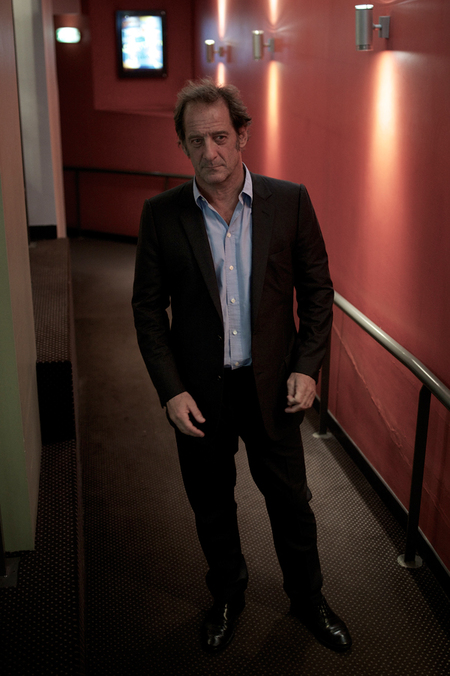 © Institut Lumière / Photo Loïc Benoit