The festival mâchon!
Book your table from Friday, October 2nd!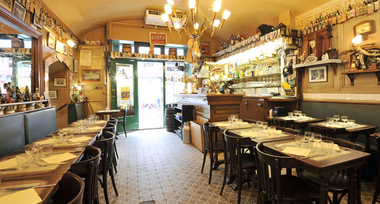 On Saturday, October 17 at 8:30 am, the Lumière Festival will honor one of the great traditions of the gastronomy of Lyon. At Chabert et Fils - 11, rue des Marronniers - Lyon 2nd, come spend a fun and joyful time with other festivalgoers and guests.

Chabert et Fils : The restaurant at the Chaberts will always remain a family affair- a passion for taste and tradition, with know-how and a genuine respect of a legacy to continue to delight connoisseurs.

The program : authenticity and camaraderie, for a time of sharing that is typically Lyonnais!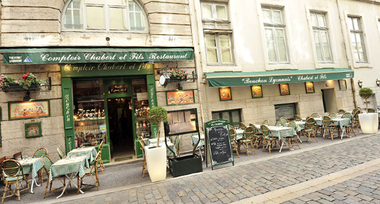 What is a mâchon ? An early morning lunch with charcuteries and hot Lyonnais specialties, paired with great wines from the region. A unique experience!

Reservations required, limited seats available,
through Friday, October 16 at 12pm.



The Lumière festival Mâchon
Price: 30 € per person, all taxes included
Reservations:
• Hangar du Premier-Film, 25 rue du Premier-Film, Lyon 8th, Tuesday though Sunday, 12pm-6:30pm
• Photo Gallery of the Institut Lumière - from October 9: 3 rue de l'Arbre sec Lyon 1st, Tuesday though Sunday, 12pm-7pm
• Festival Village: Lumière Park, rue du Premier-Film Lyon 8th, from 10:30am to 9pm, Saturday 10- Sunday 18 October
• By telephone: +33 (0)4 78 76 77 78