Over 4500 films, exclusivities, re-releases, rarities, Blu-rays… Films from the program lineup and a large selection of new titles and classics.
Plus a team on hand to advise you!
More information


The cinema bookshop
Over 250 titles, favorites, rarities, biographies, coffee table books, magazines, a kids' section and a new section of vinyl records and CDs.
More information

Radio Lumière
Guest interviews, flash news, instant reactions, and three direct daily shows from the village.
Listen also on the Internet or on Radio Lyon Première (90.2 FM)

A restaurant
Nonstop service until 9:30pm, from breakfast to dinner, inside or outside on the terrace.
By Serge Magner Catering


An artisanal beer bar
35 brews from around the world to taste!
By Les Fleurs du Malt


Live music!

Little Red Rooster - Suissa and Melchior Liboa!
Two ingrained folk-blues artists playing passionate, raspy rhythms and vintage guitar sounds. The duo combines rock 'n' roll sensibility with organic arrangements in the tradition of pioneers of the genre. Performances Friday, October 9 (7:30pm-10pm), Saturday 10 (5pm-7pm), Sunday 11 (3:30pm-5:30pm), Tuesday 13 (5:30pm-7:30pm), Wednesday 14 (6pm-8pm) and Thursday 15 (4pm-6pm).

The boutique
The limited edition "Martin Scorsese" t-shirt, the festival catalog, posters, festival stickers…

The ticket office
Buy tickets and get your accreditations.
Plus the return of PHOTOBOX
The photo booth for your stamped pictures!
With the support of BNP Paribas.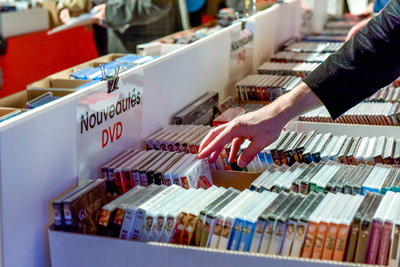 © Institut Lumière / Photo

Jean-Luc Mège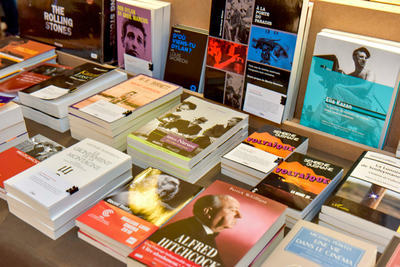 © Institut Lumière / Photo

Sandine Thesillat - Jean-Luc Mège Photographies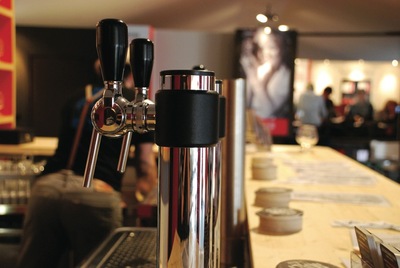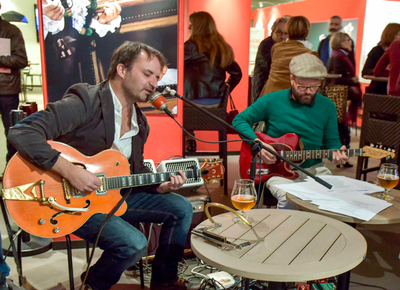 © Institut Lumière / Photo

Jean-Luc Mège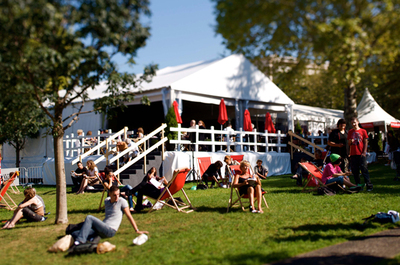 © Institut Lumière / Photo

Loic Benoit